FAMILY THRIFT STORE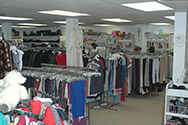 For several years now, the parish has provided families and locals with a family counter where you can find all kinds of beautiful clothes sold at a really low price, as well as other items such as dishes, books, toys, home and family items. We always need new clothes and items. You can drop them in the container provided for this purpose on Des Groseilliers street.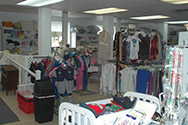 Business hours
Wednesday: 1 p.m. – 4 p.m.
Thursday: 1 p.m. – 4 p.m.
Friday: 1 p.m. – 4 p.m.
Saturday: 9 a.m.-12 p.m.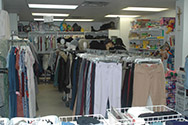 The family thrift store coordinator is: Martha E. Quesada
The family thrift store is located at: 315 Ozias-Leduc, local 02 (access via Comtois and Des Groseilliers streets)
Phone: 450-446-5522
Email: friperiefamilialendbc@gmail.com